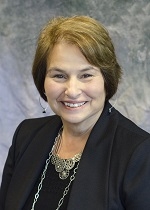 Tanna Ricci was born in Colorado Springs, CO, and raised in Des Moines, IA. She graduated from Drake University with a Bachelor of Arts degree in Journalism. She met her husband Patrick, a native Texan, while working at Enterprise Rent-A-Car. They married and have two boys. After living in the UK for a short time they ended up back in Texas and Sugar Land has been their home for the past 16 years. Tanna worked in the home while her husband traveled, doing volunteer work and chasing after two busy boys. Tanna re-entered the work force in 2008 taking a position at Vision Source as an Optician for 6 ½ years. After leaving Vision Source, Tanna took a position at Oak Point Financial as an Administrative Assistant.
Tanna joined Fuqua Financial as an Admin & Marketing Assistant to Doug Fuqua in August of 2016.
Tanna Ricci is not registered with SagePoint Financial, Inc.